Doing the Research
Taking your wheelchair on a flight is always a daunting thought and often puts many off making the journey. However, with some detailed planning, the risks may be mitigated substantially, although it would do well to remember that expectations and service delivery are very different from region to region. As an example, in the USA, the airlines must now disclose each month how many mobility aids they damage. In Asia, the weight restrictions placed upon wheelchairs by individual airlines means that many electric wheelchair users may not fly with them, whilst others will not allow for solo travel. When opting to fly, we would suggest that you research both the departure and arrival and any transit airport to ensure that they offer a level of service that you are comfortable with. If there is anything in their access statement that concerns you, be sure to email them for further details. You can also check which airlines connect the two airports so that you are aware of all the options open to you.
Booking the Flight and Preparing to Fly
It's always a good idea to have the details of your wheelchair at hand so that these may be entered into your booking once the flight has been selected and of course be sure to check that you've selected airport assistance. If your flight requires transit through an alternative airport, we would suggest a layover of not less than two hours. After you have your booking confirmation, try contacting the airline to alert them of your needs and ask if they can allocate a seat with some extra leg-room; such as a bulkhead seat. You could also indicate a preference as to a window or aisle seat at this juncture, it would also be a good time to make inquiries about the onboard toilet facilities; rarely are they accessible and even if there is a possibility, then an onboard aisle chair will be required. If this option is not available, you might want to think about using a temporary catheter system or reducing your liquid intake beforehand. This is really down to personal preference. When packing, make sure that your carry-on luggage has the essentials that you need, such as an extra cushion, compression socks, pillow, medication and any other travel essentials to keep you entertained mid-flight. Please be aware that in Europe, wheelchair tools such as Allen keys, spanners, and even tyre pumps have been confiscated by security, so please pack these into hold luggage. Should you not be planning to have hold luggage, make sure that you have sought permission from the airport and airline to carry on. Before departing for the airport, think about taking some photos of your wheelchair just so you have a record of its condition before the flight, this is always handy in case any damage occurs during the time it is not in your possession. We also recommend making a list of wheelchair dealerships at the destination - just in case there are problems or damages that could ruin the trip.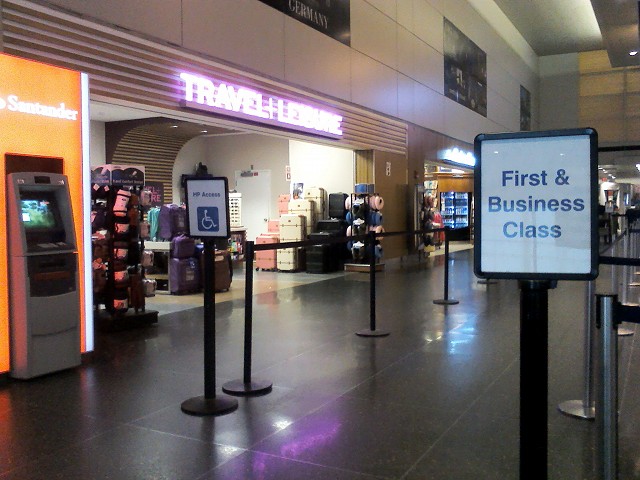 In the Airport
At the airport make yourself known to the assistance team and ask them to take you through the check-in and security process if you wish. Make sure that you ask the check-in clerk to tag your chair so that it is brought back to you at the landing bridge, hopefully, you will be reunited with your wheelchair as you disembark the aircraft, following the flight.
Most airlines will board wheelchair users first, so make sure that you arrive at the departure gate in good time for the staff to board you. Getting on and off a flight is a very different experience in most airports, the larger ones having a bridge and you transfer to an aisle chair at the door, whilst smaller airports have you travel across the tarmac and into a special vehicular lift that will take you to the plane door. For those who need transfer assistance, the usual practice is for the assistance staff to lift you from chair to seat, although hoists are becoming more popular at larger airports, so make sure that this is one of the questions you ask them when doing your research. It is important to make sure that all loose items of your wheelchair make it into the aeroplane cabin with you for safe keeping. These may include your cushion, side guards etc.
Post Flight
Hopefully, you have had an enjoyable flight and you have arrived safely. Disembarkation for wheelchair users is usually after everyone else has deboarded the aircraft, this can take anything up to half an hour, so a little patience is required. Once you have sight of your own wheelchair, be sure to check that all is on order and functioning as it was before the flight. Any changes should be noted, photographed if possible and reported to an airline representative before you leave the airport. If everything appears to have arrived safely, all that is left is to ensure that the assistance teams see you through the airport and then enjoying your onward trip.
Post Tags: , wheelchair, flying, flying tips, airport, airline, special assistance,
Post Categories: Travel Advice Information