As someone with a disability, planning a holiday can often be a daunting experience for a number of reasons. Finding accommodation, planning the journey, considering to equipment that needs to go with you and of course affordability. For those who are considering a holiday on the island of Ireland, there is a wealth of options available. I have been lucky enough to experience many a varied type of accommodation and location on my travels right across the island. Whether it is a short city break or an extended stay in the countryside or a view of the sea, I hope that you can find something which is enticing here. My recommendations here are by no means an exhaustive list as I do not have space, however, I'd be happy to share other options with you should you have a particular destination in mind.
City Break
There are some fantastic city destinations on the island with a good deal of options for places to stay and things to do. Of course, the cities are usually a hotel type of offering as far as the accommodation goes, however, there are a few exceptions to this, so I will begin with Dublin.
Dublin
The capital city of the Republic of Ireland there is lots to do here to fill a short break or even a long weekend. Hotels are plentiful in Dublin as well as all of the other cities and there are numerous listed on the website Tripability. Changing Places in Dublin are also increasing in number.
Muscular Dystrophy Ireland has a guest house on the outskirts of the city, which they refer to as Home form Home.
Home from Home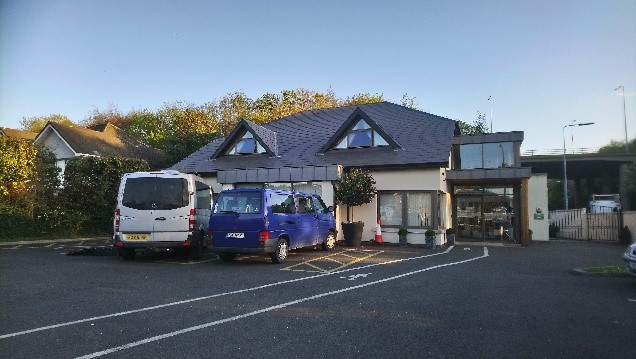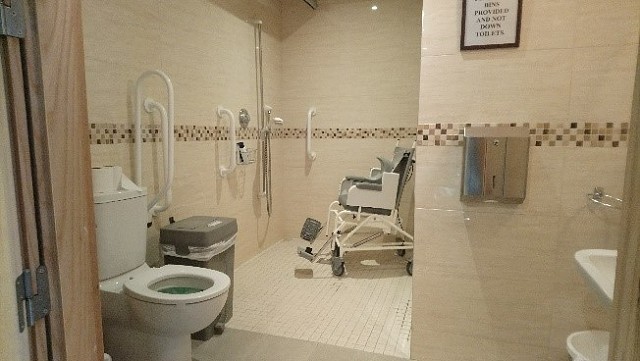 A fully accessible house which has five bedrooms for individual bookings and has a shared kitchen space with everything needed to prepare a meal or do the laundry. Rooms here have profile beds available as well as ceiling tracking from the bedroom to the en-suite bathrooms, all of which are wet rooms. There is car parking and a lift for access inside or an external ramp as all bedrooms are on the first floor.
The location has positives in so much as there is a hotel a short distance walking distance away with a bar serving food at reasonable prices and it is on a bus route. The downside is that it is not a city-centre location, although the city is only a 15min drive away.
http://www.mdi.ie/services/home-from-home/
Cork
One of Ireland's southernmost cities, it is buzzing with culture and is a gateway to some beautiful coastline. Being that little bit further south, it enjoys a more temperate climate than its counterparts' further north.
Lancaster Lodge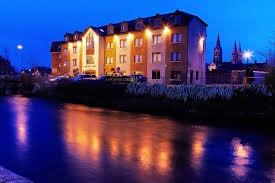 A purpose-built 4 Star Guesthouse with 48 hotel-style contemporary bedrooms, although only two of these are wheelchair accessible and have a wet room with a roll-in shower. Offering comfortable spacious bedrooms with all the modern conveniences of a Cork city hotel but with a personal touch in a superb location with free car parking in Cork city centre. Ideally located in Cork city centre overlooking the river Lee, and just a few minutes' walk from The English Market, The Opera House, University College Cork, Fitzgerald's Park, and St Finbarre's Cathedral. So, whether your stay is short or longer, few Cork city hotels can match the ideal location and they will make your stay in Cork a memorable one.
https://www.lancasterlodge.com/
Derry
St Columb's Park House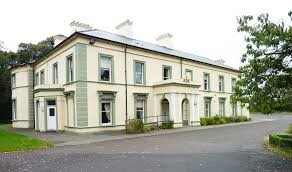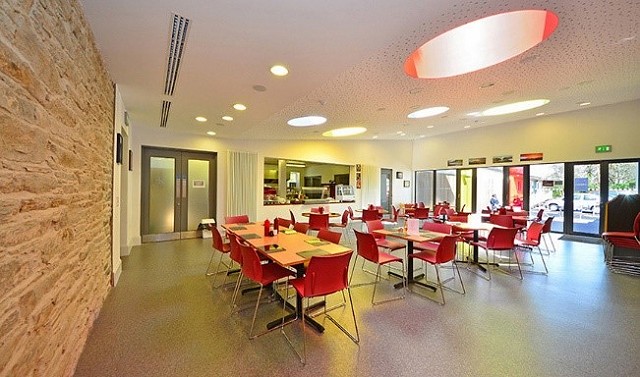 For those who might want to do something on a budget then this is the place. Nestled above the river with some stunning views, this is a dormitory-style accommodation which is more akin to a hostel. At the end of each dorm is a bathroom and one of them is fully accessible with a roll-in shower, however, there is no tracking hoist available. All the dorms are on the first floor and are accessed via a lift. There are some small rooms available, with en-suite facilities, but these are not accessible for wheelchair users but might suit people with other disabilities. A café is open here and there is ample parking available too. It is cheap and comfortable, providing you are happy sleeping in close proximity to other people.
http://www.stcolumbsparkhouse.org/
Belfast
The capital city of Northern Ireland, there are lots of activities which will keep you entertained right across the city. From museums, to the arts, clubs and restaurants there is a wealth of things to do. Belfast is also blessed with a number of Changing Places in the city centre too. Hotels are predominantly the offering here with a mixture of value and premium properties available. I would encourage you to consider looking at the availability on Tripability
Beside the Sea
With such a beautiful coastline there is surely something for everyone to enjoy right around the coastline here.
Donegal
Hoist Away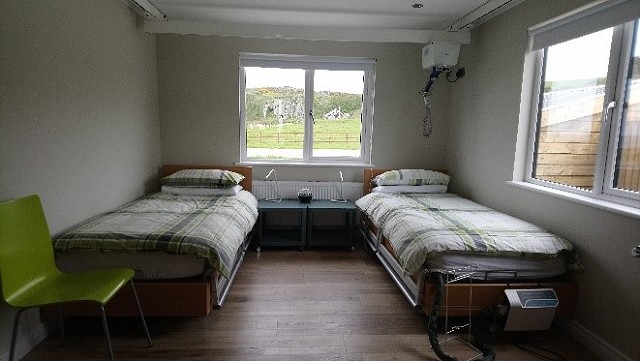 A static mobile home nestled in a remote seafront position in the town of Clonduff, this is a self-catering option with ample parking and overlooking the sea. It is fully wheelchair accessible and has one bedroom with a profiling bed and track hoist which goes into a wet room. There are two other standard bedrooms, another bathroom, living room and kitchen. This is a place to relax and watch the sea whilst maybe enjoying some reading or personal hobbies in tranquillity.
https://www.facebook.com/HoistAway/
Down
Strangford Bay Lodge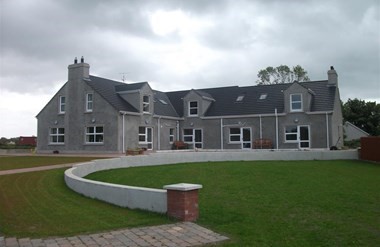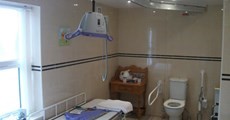 Situated on the shore of Strangford Lough from where is gets its name, the lodge is wheelchair accessible and also listed on the Changing Places website. There are options for bedrooms or apartment-style accommodation at the lodge with either catering or self-catering options available. With a large garden or sitting room available to all there is plenty of space to relax. Close to the town of Newtownards there are lots of options for restaurants, bars and visitor attractions such as Mount Stewart.
https://www.strangfordbaylodge.com/
Kerry
Tigh Tomas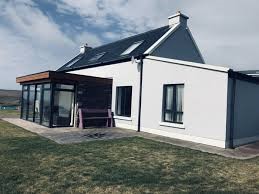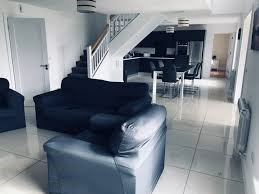 Built on the wild Atlantic Coast, this is a place for those who want to be adventurous and enjoy the outdoors. Suited for those who enjoy walking, fishing, water sport or golf activities. A relatively new build the house has two ground floor bedrooms and the main bathroom which has a wet room layout, with the rest of the ground floor being wheelchair accessible. There is private parking at this house, and it sleeps up to 8 people in 4 bedrooms. The house is fully kitted out and will make a perfect self-catering break.
https://www.daft.ie/kerry/holiday-homes/cahersiveen/tigh-tomas-nr-cahersiveen-cahersiveen-kerry-157525/
A Place in the Country
Roscommon
Cruise Accessible Holiday Resort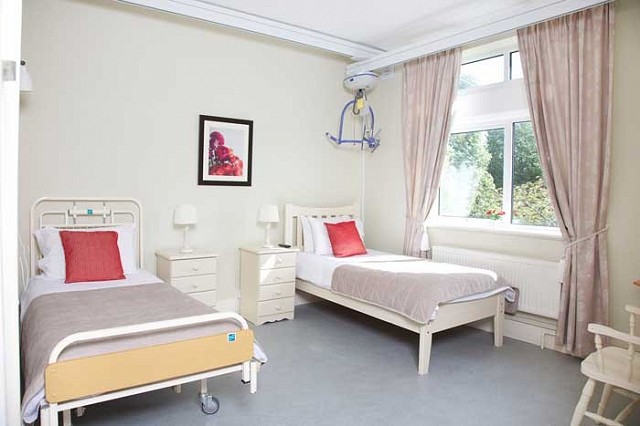 With 34 bedrooms that can accommodate up to 70 people, Cruise is suited for almost all eventualities, offering family rooms as well as twin and double room. All are wheelchair accessible with hoists and other aids available for use. This is a resort in all senses of the word as there is a wheelchair accessible gymnasium as well as a hair and beauty salon. Activities can be organised from indoor entertainment to accessible fishing or just relaxing walks on wheel friendly footpaths. Nestled in the Roscommon countryside the resort also offers day trips to local tourist attractions so that you can get the most out of your stay.
Antrim
Glendun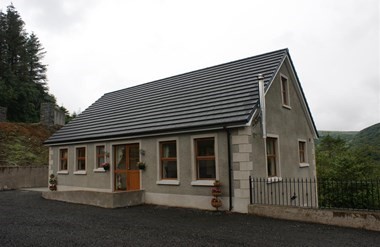 Set in the Glens of Antrim, Glendun is a lovely self-catering cottage which has the advantage of being in the countryside, yet not too far away from the sea. It is wheelchair accessible and the main bathroom is a wet room. A warm welcome is always extended and the use of the BBQ outside is a nice option for those warmer sunny days. The kitchen has lowered counters although they are not roll under, however, the entire floor space is accessible for a wheelchair user. Sleeping 8 people this is a great cottage for families or a group of friends.
https://discovernorthernireland.com/Glendun-Self-Catering-Cushendun-Cushendun-P28864/
Fermanagh
Belmore Hotel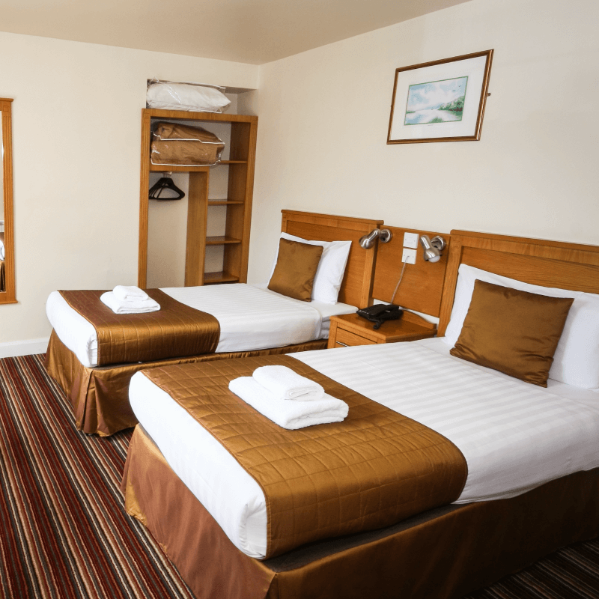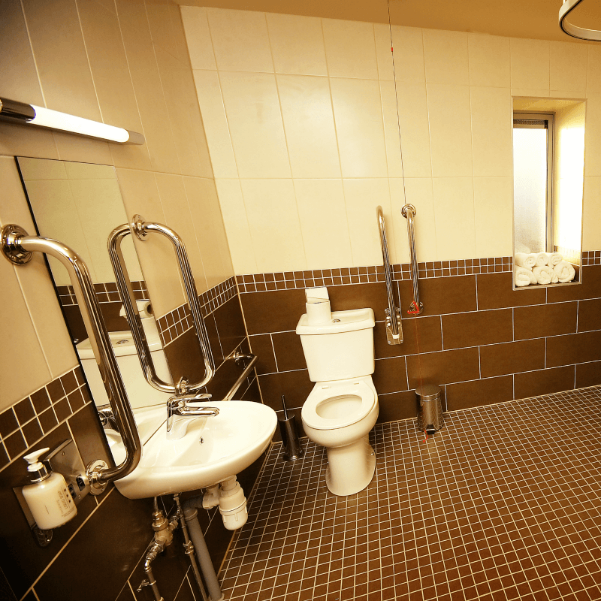 Nestled on the edge of Northern Irelands lake district in Enniskillen, you will find the Belmore Hotel to be an enjoyable stay. With the ground floor having several wheelchair accessible bedrooms which may be twin or double depending on preference. The dining room is also wheelchair accessible for breakfast as well as the lounge area for relaxation. There is a concrete ramp leading to reception from the main car park, where you will find accessible parking, with a drop-off area at the door and a concierge service to help with luggage if required. With lots to do in Enniskillen, this hotel might just be the perfect destination for you.
https://www.motel.co.uk/?gclid=Cj0KCQjw5rbsBRCFARIsAGEYRweimIlXALG7x9rzySufelum_1v2UN1YRx6SOQiQmY-QyH76S-GT9AIaAn2eEALw_wcB
Post Tags: accommodation, , accessible, wheelchair, Northern Ireland, Ireland, able to do it, self-catering, hotels,
Post Categories: Places Travel Advice Information