Disney have introduced a range of costumes to decorate the wheelchairs of their disabled fans. This means that wheelchair users will be able to transform their own wheels into s carriage fit for royality or the car of a superhero. The carriage is inspired from the Disney classic Cinderella that comprises two ornate covers for the front casters, two larger ones for the propelling wheels and of course the carriage shape itself to give the ueser the impression that they are truly Cinderella, riding to the ball.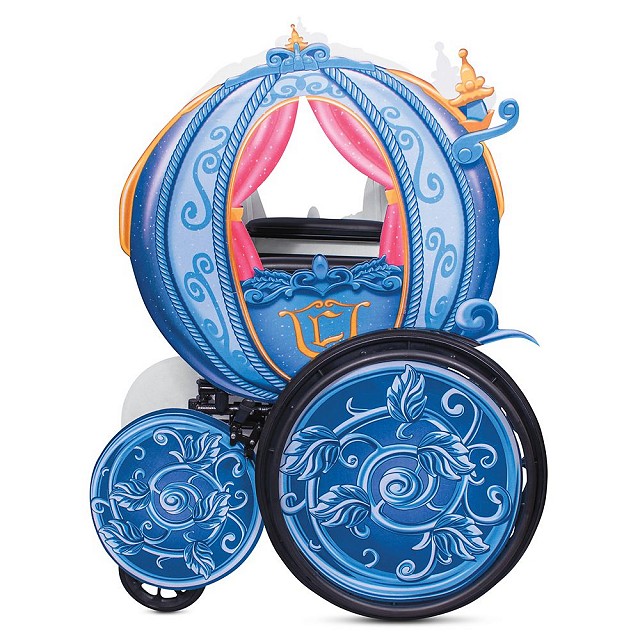 The super hero has the option to look Incredible as they have rev-up in the Mr Incredible's themed car to fix to the side of a wheelchair. As with all Disney costumes these are designed for child sized wheelchairs and we are not sure how they would look on larger ones.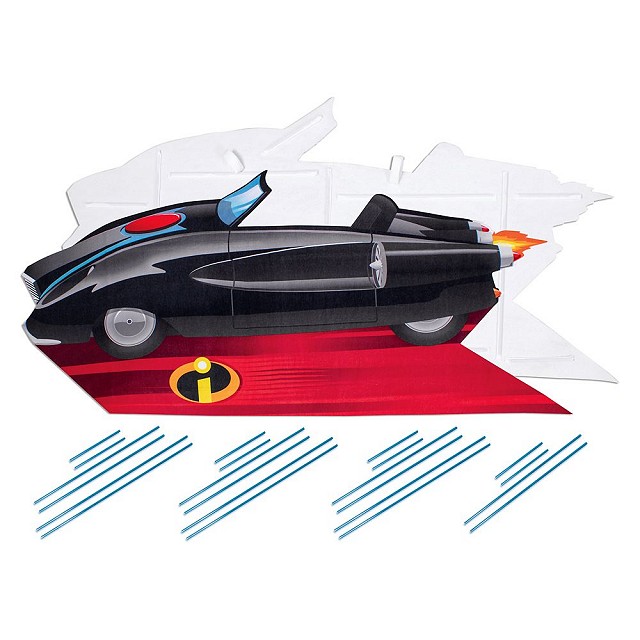 At this stage Disney are stressing that the wheelchair costumes are not suitable for electrically operated wheelchairs or disability buggies (strollers), which will exclude a great number of children, however, parents may opt to make them fit as the disabled community to so adept at 'making things work'. The other thing to note is that these costumes make the manual wheelchair inoperable by the user and the wheelchair needs to be pushed once added to any chair.
Constructed from stiff felt, the costumes have strengthening pipes to make them more rigid, so we are not sure how they will hold up in any windy weather. In any event it is a step in the right direction for Disney who have too often left disabled children feeling excluded.
Post Tags: disney, wheelchair. disabled, costume,
Post Categories: Information