Castle Espie, a wildfowl and wetland property is based in rural County Down, Northern Ireland. On the coast of Strangford Lough it is home to an array of birds - either permanent or migrating, a host of insects, water animals and the odd rabbit or two! Developed around a tidal lagoon with salt marshes and reed beds, the trustee who manages the site has constructed keeps and pathways to be able to get the most out of visiting. Arriving at the site is easy as it is well sign-posted and there are a good number of accessible parking spaces located near the entrance. However, there are no ground markings so it does rely on users parking sensibly.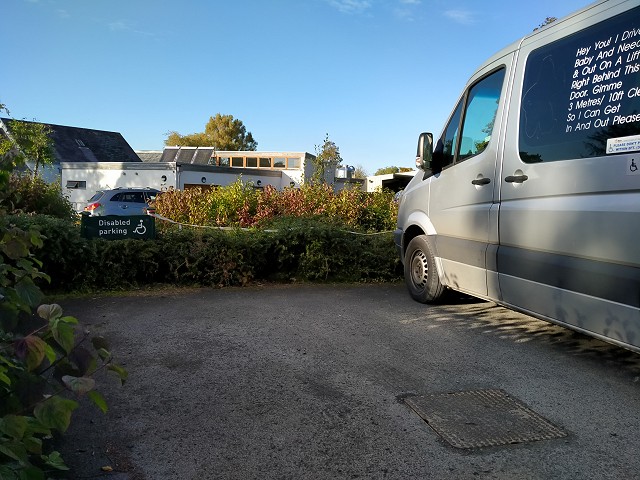 The entranceway is all level access and the doors are push-to-open so there is not a major problem getting in. The entrance hosts the reception, a cafe and a store and I assume that the cafe and store may be used even if you are not going into the wetland area, as there did not appear to be any signs restricting access. Those who are accompanying disabled people get in free of charge, which is an added service the centre provides and at £9.50 for the whole day, I thought it was great value. The walkways around the centre are easy to roll on and in the main, the hills are not too steep, except for getting to one of the lookout posts. In order to get between zones within Castle Espie, there are gates which are either push or pull to get through. These can be a nuisance in places, as they are tricky to get through but it doesn't detract from the overall enjoyment. What we enjoyed was the accessibility of the wildlife lookouts with lowered vision panels, which were probably designed for children, but hey, who cares?
There are plenty of spots for a rest, to make use of any picnic or just to watch the world go by and in one of the viewing areas - the one at the top of the hill, there is also an accessible toilet. Coupled with a woodland walk, which also has an incline and the insect zone, there is certainly lots to enjoy and another opportunity to make the most of staycation days.
Post Tags: , accessible, wheelchair, Northern Ireland, Castle Espie, Saycation, County Down, WWT, Wildfowl and Wetland Trust,
Post Categories: Places Travel Advice Summer Getaways Information